There are so many pluses to taking a class while on vacation: you can learn new skills, make new friends, and find something totally different to do (lying on the beach isn't everyone's South Beach dream). Because of the awesome cultural diversity of the area, you'll find all kinds of cool classes you can drop  in on – we've dug up some of the best ones, so click on the links below, and find your new niche!
The Art of Dance
Dancing is a part of the local culture in Miami, and there is an impossibly long list of classes for many different types of dance. If you're going to try out a Latin dance class, check out Salsa Fever, a local Salsa club that meets on the second floor of a Cuban Restaurant on Miami Beach. Their classes happen every Wednesday and Friday, so you can have fun learning and dancing Salsa in a fun social setting where you get deals on drinks and awesome Cuban fare. If you're looking for something even more unique, why not try out SoBe Pole Dance? Also on Miami Beach, this studio offers Zumba, Pole Dancing, Strip Cardio, and a huge list of other interesting Dance Cardio classes that you can do without realizing you're even working out.
Make a Vase
If you've been dying to learn about using a pottery wheel since you saw Ghost or just want to learn a new practical type of art, pottery classes would be an excellent choice for you. Working with clay isn't as easy as it sounds, but taking a class like the ones at the Ceramic League of Miami are the perfect place to start. You can take your skill level from 0 to 100 with their thorough 2 ½ hour classes, working with a huge spectrum of mediums and methods. You could even enroll your kids or join up with your partner.
Get in the Water
You can't live by one of the most gorgeous beaches in the world without taking a class in the water. Grove Scuba's lessons are very involved classes to attend, but they're also the perfect thing for people who really want to learn something that they can cross off their bucket list. You'll get to learn all of the safety rules, laws, how to work the equipment, how to dive, and everything in between while enjoying the sights beneath the surface.
Catch a Cooking Class
Cooking is a phenomenally diverse skill, so even if you consider yourself to be quite the foodie, there are always going to be a few things the world can to teach you about cuisine. Pop-up cooking classes like the ones that Edge Bar near Biscayne Bay offers during the Summer are a great way to keep your mind active while learning a new dish or techniques you've never heard of before. If you're looking for more ethnic flavors, the Indian Cooking classes from Ayesha's Kitchen are in depth and extremely informative. You also get to eat what you cook, so don't pass this up if you love Indian Cuisine.
A Knack for Acting
Even if you're just interested in doing it for a kick or to learn something new, Miami has a lot of different places that offer acting classes. One of the best is Miami Acting Studio. Their classes happen twice a week, and students have the opportunity to use actual on-screen sets, do extensive camera work, and will follow The Method, a highly effective philosophy that most working actors use today. These classes are for all levels of experience, and although they are supposed to help prepare participants for the working world of acting, they can also be taken for fun. It's exciting to learn a form of art you've always been curious about, so give it a shot!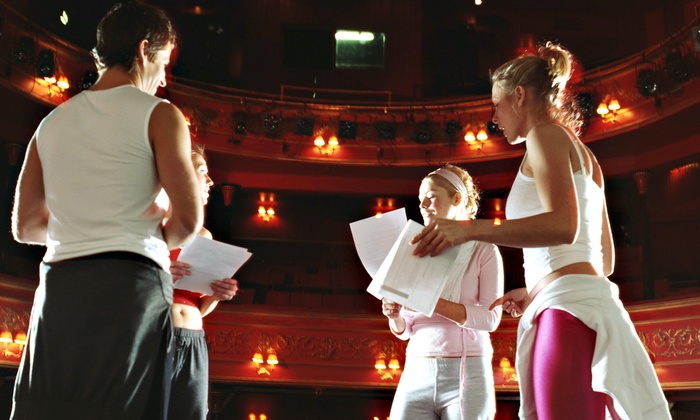 There are just too many fun classes in Miami to list, but these are a good start. Those who are fairly active will enjoy moving their bodies to hot music while those who are looking for a quiet evening of learning a hands-on skill can appreciate the culinary and sculpture classes. The important thing is that you learn something of personal value and have a blast doing it, so get out there, and broaden your outlook!
.